TBK Transmissions
High-Quality Auto Transmission Services
Every automobile needs an efficient auto transmission system just like the human body needs a healthy neural network. If your car needs exemplary auto transmission services, rely on the experienced professionals today at TBK Transmissions.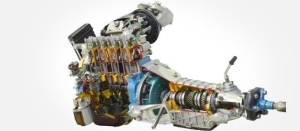 Auto Transmission Services at Fair Prices
Automatic transmission repair
Nonelectric diagnosis
Custom 4X4 transmissions
PTO – power takeoff
Electrical diagnosis
Shift kit installations
Fleet commercial vehicle
Transfer cases
High performance or heavy duty transmissions
Transmission band adjustments
Manual clutch service and repair
Transmission fluid exchange
Manual transmission repair
Transmission rebuild, repair and service
Discounts on Auto Repair Services
TBK Transmissions was established in 1995 and has a team of trustworthy technicians who are experts at auto repairs. We are members of the Automatic Transmission Rebuilders Association and we try to provide the best service at reasonable prices.
We offer numerous discounts and specials on our auto services. 
Contact us today
to learn more about our services.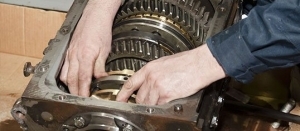 Take Advantage of Our Special Offers
Receive $100.00 off any transmission rebuild at TBK Transmissions
Free computerized diagnosis
Receive $25 off a transmission flush at TBK Transmissions
Free towing with transmission rebuild within 100 miles of Kearney
Our Dependable Staff
The staff at our TBK Transmissions service and repair center is all highly trained and certified technicians with one common goal in mind – quality service at honest prices.
We are members of the ATRA. For the purpose of better assisting your transmission repair needs and concerns, we adhere to the code of ethics of ATRA.
By adhering to the ATRA Code of Ethics also helps us to ensure that when you bring in your vehicle for transmission service or repairs you know that you are receiving honest and professional service from our technical staff.
Our transmission technicians are always polite and courteous in their effort to provide you with the high-quality of service you want and deserve. Call us at 308-234-3896 for a FREE estimate.
Wayne Matson, owner of TBK Transmission, has been in the business for 23 years and has 40 years of experience in the auto repair industry. Wayne specializes in sales, diagnostics, and transmission rebuilds of automobiles.