Transmission Shaking
Transmission shaking can be a sign that your automatic and manual transmission may be experiencing problems. Your car shouldn't shake or jerk, and you shouldn't hear grinding.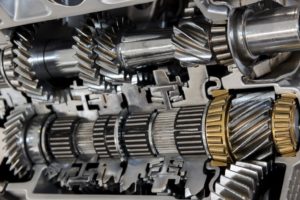 These are all indications of transmission trouble. With a manual transmission, the most common red flag is grinding when you shift. If it happens after you engage the clutch and shift, it could also be a sign of a faulty clutch. Either way, you need to get it checked. With an automatic transmission, you're more likely to find it's hard to get into gear when you first take off. As it worsens, you'll notice shaking. Again, get it checked.
Transmission Shaking
What to do when you experience this:
Do not drive due to excessive wear and tear as well as your transmission failing, and costing you thousands of dollars.