Delayed Engagement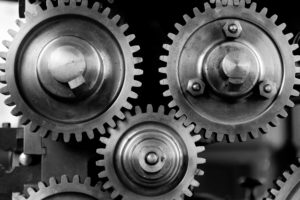 Known as Delayed Engagement, it is one of the most common symptoms of problems with an automatic transmission.You hop into your car, turn the ignition key, shift to 'Drive' or 'Reverse', and there is a seemingly long delay before the transmission engages.  A delayed engagement is a type of slip that occurs when the clutches or bands, which allow the vehicle to move, do not operate instantly. Often, this occurs when the internal seals wear or become hard from infrequent fluid replacement.
Delayed Engagement-
Preventing
Problems
If you feel there is a lag between when you shift into gear and when the gear engages, you need to take note and monitor the problem — it could be symptomatic of something more severe. If you suspect your transmission has problems, we recommend you:
 Avoid revving the engine when the problem occurs. Increased engine speed produces friction and can damage the clutches and bands.
 Allow time for the transmission to engage to prevent needless damage.
Check the fluid level. Consult your owner's manual for correct filling and checking procedure as this varies among auto manufacturers.